Welcome to OutdoorStack! If you've found your way over here, it means you are interested in the outdoors. You have come to the right place for expert hunting and fishing tips and gear reviews.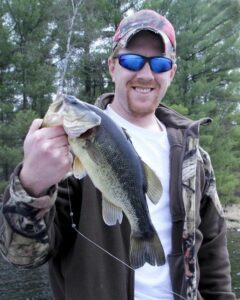 Hey folks, my name is Victor Mays and I am the person behind this website. I am an avid outdoorsman, guide, outfitter, successful writer, and the Chief Editor at OutdoorStack.com
I have over 20 years of experience fishing and hunting across Idaho, Montana, Wyoming, Texas, Louisiana, Mexico, Panama, and Costa Rica.
I started fishing when I was 4 and shot my first deer, a 7-point buck – when I was just 8 years old. Since then, I have harvested many trophy-class bucks and fish species in North and Central America.
During the fall, I am usually out in the field hunting for whitetail deer. Based out of Texas, I have access to some of the best public and private deer hunting lands.
Come winter, I love to spend most of my time waterfowl hunting for ducks and geese. In the spring and summer, I shift my focus to fishing.
Besides my experience in the field and on the water, I am passionate about game and wildlife conservation. Every year I spend numerous days volunteering for habitat restoration work.
I hope you enjoy my content as much as I enjoy writing them. Please feel free to reach out, if you have any questions, comments, or feedback.